201: Coronavirus, Oil, and Recession with Richard Duncan!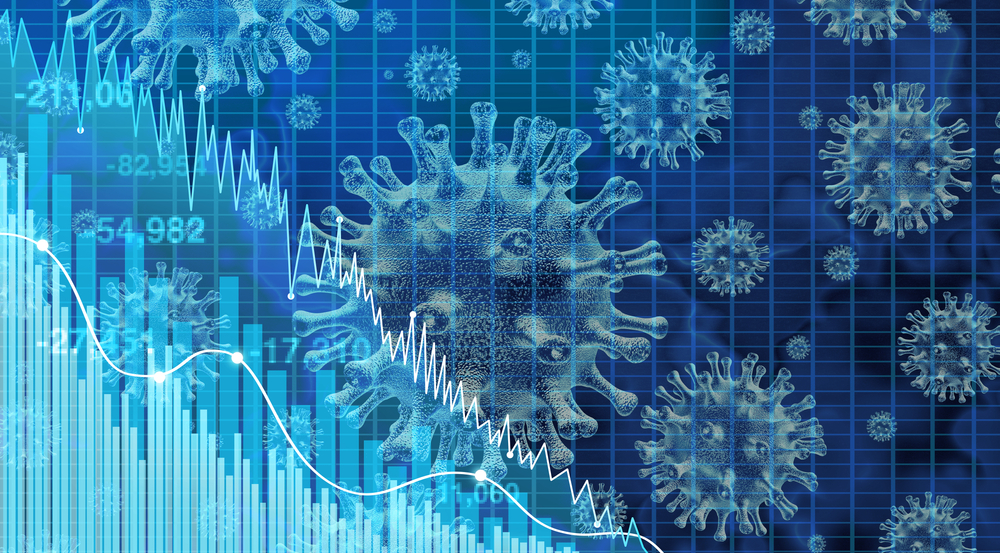 Podcast: Download
We live in a world where things can change fast! A couple of weeks ago, it seemed like this novel coronavirus was some exotic disease in China.
Before you know it, it became a big enough problem in Italy to cause a national lockdown. Then last week, the NBA season in the United States was suspended.
What's going to happen by the time I release this podcast? Who knows?
I'm sure you are getting information from a lot of places on this coronavirus situation, but let me give you my perspective on this as a physician and also as an investor.
Coronavirus is NOT the Spanish flu of 1918 that lowered US life expectancy by 10 years and killed off 2-3 percent of the planet's human population. Spanish flu paradoxically was particularly virulent to young healthy people with a strong immune system.
You see, the way that virus killed people was by triggering an immune response. Young healthy people with strong immune systems had the most powerful immune responses and, therefore, were disproportionately dying from the infection.
Covid-19 AKA novel coronavirus is different. In many respects, it is a smarter virus. You see, a virus that kills all of its hosts doesn't last for long. What makes this coronavirus so challenging for us is that, for most people (80 percent), the symptoms are quite mild or non-existent.
That allows for this virus to spread like wild-fire. Most people who get it, don't know they have it. The kids in schools and universities come home with "colds" or with no symptoms at all. But when they go visit grandma, she ends up dying two weeks later.
Frankly, without a vaccination, the lack of consistent presentation among those infected makes this virus extremely difficult to fight. In fact, the only real option we have is social distancing. That's why the NBA season was suspended. That's why universities and major companies are asking people to work from home.
So, for the people who think we are going too far with this social distancing stuff, I disagree. But I also disagree with people who are creating hysteria by calling this the Spanish Flu. If you are under 60 and are relatively healthy, your chances of dying from coronavirus are very low.
Nevertheless, it is the socially responsible thing for us to try and not to get infected and then pass the virus to someone else who might end up killing their neighbor.
So…that's the public health part of this virus. There is obviously an economic impact of this virus as well. Just think about the money lost in travel and entertainment! I will admit that I didn't see some of the economic implications of this virus coming before, but I do now and it's going to be ugly.
What drives the economy is people spending money. If people are staying home, they aren't spending. Lower interest rates are not going to help with that. Trump's plan for a payroll tax cut holiday won't do much other than to buy a day or two of stock market irrational exuberance that will die off just as quickly as the Fed's first emergency rate cut.
In my humble opinion, we are likely already in a recession. The question is how deep this recession will be and how much damage it will do before things get better.
Now here's the good news. Coronavirus will not kill off 2-3 percent of the world population. An effective anti-viral will likely be available within the next several months and a vaccination will almost certainly be streamlined and be widely available a year or so from now.
In other words, the underlying problem that triggers this recession is self-limited. If you can, start looking at this situation as an investor's buying opportunity. Now is not the time to let fear overcome you. Be patient. There is a good chance there will be some opportunities to buy assets at a discount.
Just remember Warren Buffet's quote to "be fearful when others are greedy and greedy when others are fearful". Soon, it will be time to get greedy!
Now I don't know about you, but I'm trying to get as many opinions from economists as I can on what's happening in the global economy.
For that reason, I did this interview with Richard Duncan two weeks ago. What strikes me is how quickly everything is moving and we have no idea what's going to happen two weeks from now. What do you think is going to happen?
P.S. As a reminder, in the interest of social distancing, we have canceled our upcoming Wealth Formula event in Phoenix, AZ.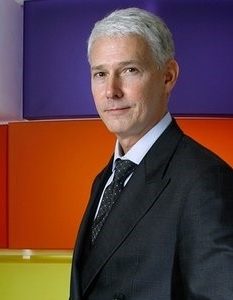 Richard Duncan is the author of three books on the global economic crisis. The Dollar Crisis: Causes, Consequences, Cures (John Wiley & Sons, 2003, updated 2005), predicted the global economic disaster that began in 2008 with extraordinary accuracy. It was an international bestseller. His second book was The Corruption of Capitalism: A strategy to rebalance the global economy and restore sustainable growth. It was published by CLSA Books in December 2009. His latest book is The New Depression: The Breakdown Of The Paper Money Economy (John Wiley & Sons, 2012).
Since beginning his career as an equities analyst in Hong Kong in 1986, Richard has served as global head of investment strategy at ABN AMRO Asset Management in London, worked as a financial sector specialist for the World Bank in Washington D.C., and headed equity research departments for James Capel Securities and Salomon Brothers in Bangkok. He also worked as a consultant for the IMF in Thailand during the Asia Crisis.
Richard has appeared frequently on CNBC, CNN, BBC and Bloomberg Television, as well as on BBC World Service Radio. He has published articles in The Financial Times, The Far East Economic Review, FinanceAsia and CFO Asia. He is also a well-known speaker whose audiences have included The World Economic Forum's East Asia Economic Summit in Singapore, The EuroFinance Conference in Copenhagen, The Chief Financial Officers' Roundtable in Shanghai, and The World Knowledge Forum in Seoul.
Richard studied literature and economics at Vanderbilt University (1983) and international finance at Babson College (1986); and, between the two, spent a year traveling around the world as a backpacker.
Shownotes:
What are the things to look out for in terms of how the Novel Coronavirus impacts the global economy and the corporate earnings?
What has happened with China's economy since the Novel Coronavirus outbreak?
What will happen if the US does not start investing in technology as much as China has?
Richard talks about Macro Watch
https://richardduncaneconomics.com/