090: Podcasting for Fun and PROFIT!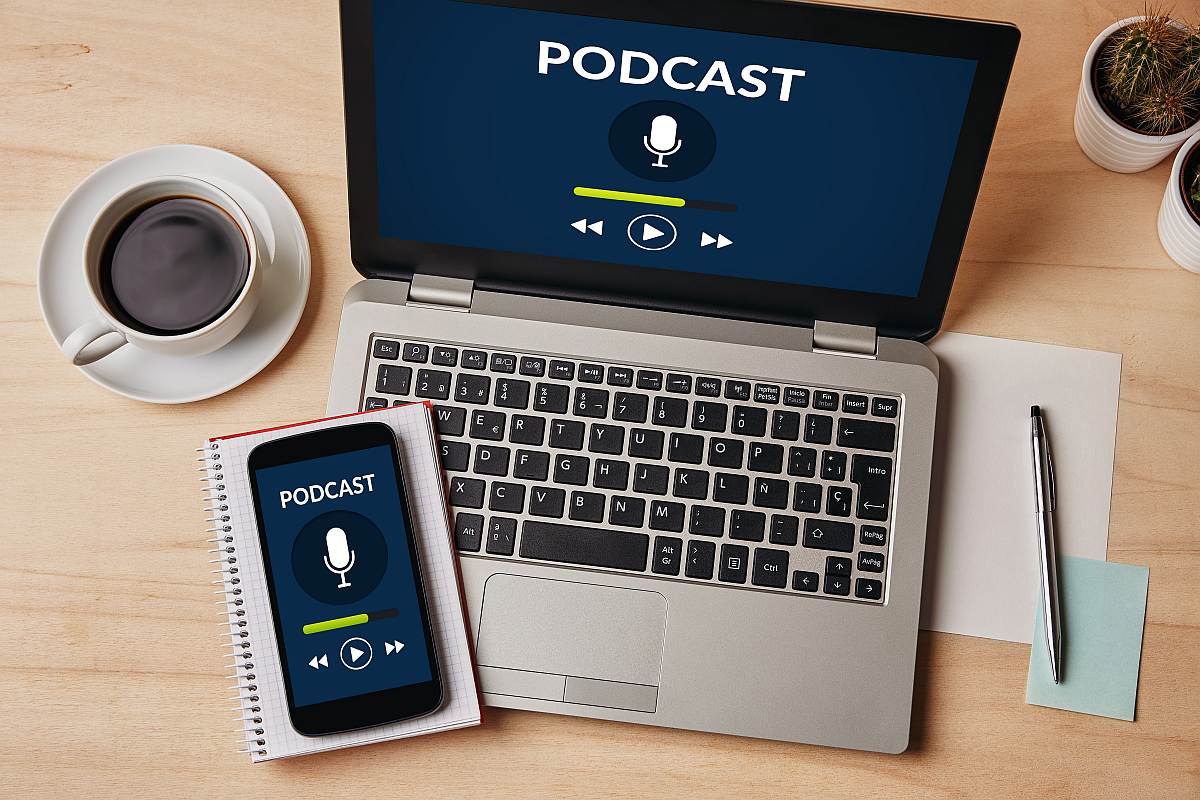 Podcast: Download
Why the heck did I start a podcast anyway? A lot of people ask me that.
Well, it went something like this. I used to listen to podcasts all the time—most of them real estate related.
But after a while, I realized a few things. First of all, even if I liked a particular podcast, a good chunk of the shows really didn't relate to me at all.
For example, the shows about making a few thousand dollars flipping houses or wholesaling really were not part of my world.
I was, after all, "a highly educated physician" and successful entrepreneur who had some money already.
I didn't need to "escape from a cubicle". I just wanted to make more money and invest outside of Wall Street.
There was NO ONE SHOW that spoke to me.
On the other hand, I got so interested in investing topics that I couldn't keep my own mouth shut. My wife would take me to a party and I'd be pretty much bored out of my mind unless the conversation turned to either NFL football or the economy.
Once in a while, I would find a kindred spirit and nerd out talking about investing or how to save on taxes.
Over time, I realized that I had learned so much reading books and listening to podcasts that some people actually even ENJOYED listening to me and wanted to know more!
Then it occurred to me—maybe I should start my own podcast.
So I did. The problem was that for the first several shows, no one listened to me and life got busy so I stopped for a year or two.
Anyway, about 18 months ago I decided that I was going to go all in on it so that, at the very least, I could record my own thoughts.
Then a funny thing happened. People started listening. I started getting guests—some of them were even people who weren't friends doing me a favor. Before you know it, I got invited on other people's podcasts!
Today, I've had up to 30K downloads in a single month. I even interviewed Robert Kiyosaki! It's really been sort of a crazy ride!
Now here's the thing—when I started, I didn't really even think about making money from the podcast. It was just sort of a hobby.
But then monetization became pretty easy. Businesses wanted to sponsor my show and, since I love investing, I started investor club and began my own funds.
It has all been incredibly organic and, from the standpoint of the podcast itself, still doesn't really feel like work.
Sounds sort of nice doesn't it? Talk about your passions and make some money doing it?
That's basically what I'm doing and I'm 100 percent convinced that this is something that you should consider doing as well!
Maybe you are a doctor but, unlike me, actually ENJOY talking about medicine. There are TONS of people who would love to hear you talk. You don't have to ramble on at parties to people who don't want to listen to you.
You can literally talk about ANYTHING that interests you because there are others in the world, even if they don't live near you, that share your passions.
Podcasts allow you to find those people, find your tribe.
And here's the thing. It's technically very easy to do and you might even make some money doing it.
I'm hoping to inspire you to podcast so I got my friend Paul Colligan on the show to talk about this relatively new medium.
Paul has taught thousands of people to podcast and is a master at not only the technical part but also on marketing and monetization.
If you think you have something worth sharing with the rest of the world, make sure to tune into this week's show!
Show notes:
[00:40] Introduction
[02:16] Why I do what I do
[13:10} Buck introduces Paul Colligan
[14:18] How did Paul get into podcast
[20:26] The growth of podcast (www.edisonresearch.com/infinite-dial-2017)
[27:12] Paul's definition of podcasting
[32:03] What makes a podcast interesting and successful?
[46:37] What does it take for YOU to have your own podcast? The four "M"s in podcast
[51:42] Focus on your passion
[53:08] The podcast advertisement and syndication movement
[58:00] News of the podcast world since Paul's prediction of 2018 (www.thepodcastreport.com/134)
[01:00:58] Paul's new book: How to Podcast
[01:02:50] Learn more about Paul
[01:04:54] Outro