199.5: Private Investments, Ponzi Schemes, and Fraudcasters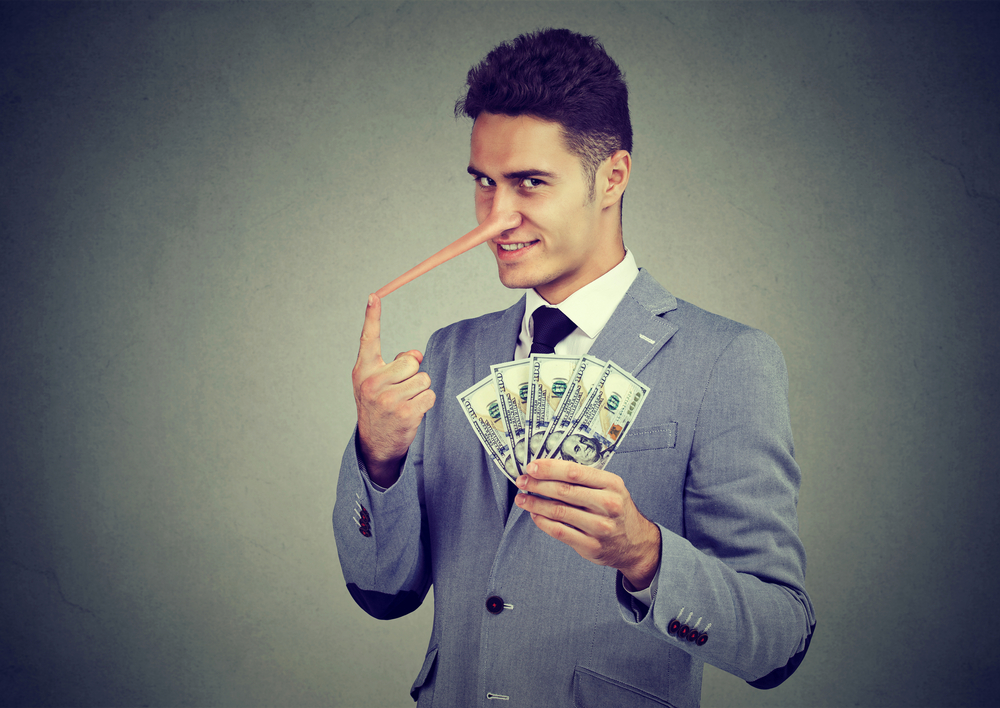 Podcast: Download
* In case you are wondering—I didn't get a chance to finish episode 200 yet so we are going to call this one episode 199.5!
One of the great things about Wealth Formula Network is having a community where people can share what they know including who to stay away from.
For example, through our collective knowledge, our group learned pretty quickly last year when a high profile turn-key home provider appeared to have been either purposefully or by incompetence, getting people involved with a Ponzi scheme.
Sometimes we figure this kind of stuff together the hard way. For example, in January of 2017, I got an email from one of our listeners/investors telling me about "The Income Store".
The Income store was owned and marketed by a podcaster named Bill Courtwright who claimed that people could buy websites from him that he would manage for six figure investments. He promised returns of up to 20 percent forever.
Knowing a little bit about internet marketing, the concept piqued my interest. I had done pretty well with a few on-line projects myself and know some people in the space a lot smarter than me that helped me along the way. It seemed like something worth looking into.
To do some research, I asked my primary internet marketing guy and friend to look into it for me. He went on to the company website and did some research with some basic internet tools. Here's what he wrote back in January of 2017:
"I took a look at all the sites on their 'brag sheet'. The sites do not get any real search traffic results—less than 50 visits maximum per month each. None are big powerful sites and are not found in google. They can't be profitable…I am not sure how they are making this cash flow…something is not right."
Bottom line is that it was clear for anyone who knew what they were doing back in 2017 that something was fishy. Unfortunately, our listener had already invested $290K. I told him what we found but it was too late.
Almost exactly three years later, I saw a headline in the Chicago Tribune, "SEC freezes assets of suburban owner of The Income Store, allegedly a $75 million Ponzi-like website investment scheme".
I'm sure I don't need to say more than that to describe what had happened. This guy used the power of podcasting to create influence. He then used that influence to get people to trust him and give them their money.
I have to tell you that I see this kind of shady stuff happening left and right in the podcast space—not necessarily Ponzi Schemes but stuff that just doesn't smell right and often turns out crooked.
As a podcaster myself, I have to warn you that just because someone is behind a microphone or is a guest on someone's show does not automatically make them a person you can trust. That may seem obvious but tell that to the investors of "The Income Store". The appearance of influence can make people blind.
Ronald Reagan once said, "Trust…but verify". Bill Courtwright was on the podcast circuit and he was aligning himself with known personalities and trustworthy brands. He was a very good marketer. But all you really had to do was a little due diligence to figure out, as my friend said, that "something is not right". But I guarantee you that none of those investors bothered to look at the traffic results of the websites he promoted or asked someone else with more internet savvy to do so.
Beware the fraudcaster! Beware the fraudulent podcast guest. Not everyone does due diligence on all of their guests. Not everyone has rules on who can advertise on their show. Trust…but verify.
This goes not only for investment opportunities, but also for a variety of other services. In fact, there is something out there right now that I think is going to be a real problem for a lot of people in short order.
While I can't name the company itself or the name they've given to the program, I have invited my friend and asset protection attorney, Doug Lodmell to describe the limits of trusts and taxation which this scheme involves. Listen to this interview so that you don't fall into another influencer trap!
P.S. Our April 24th -25th Wealth Formula Meetup in Phoenix is filling up quickly! Sign up now at WealthFormulaEvents.com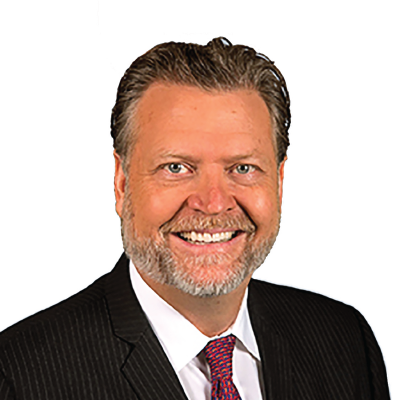 Born in Geneva, Switzerland, attorney Douglass S. Lodmell has excellent knowledge and the highest level of experience in estate planning, taxation and strategic asset protection for domestic and international clients. In addition to a Juris Doctorate from Cardozo School of Law, Douglass has a Bachelor of Science degree in finance as well as an advance law degree (LL.M.) in taxation from NYU School of Law. He has authored numerous articles for professional journals as well as a popular book about the explosion of lawsuits in America called The Lawsuit Lottery: The Hijacking of Justice in America. Doug's extensive experience in asset protection make him a frequent guest speaker at medical, and professional conferences and seminars throughout the country, as well as teaching concepts of asset protection to other attorneys at continuing legal education seminars throughout the country.
Shownotes:
What is a Trust?
Doug talks about a Living Trust
What is the difference between a Revocable Trust and an Irrevocable Trust?
Doug's advice: If anybody tells you anything can magically avoid taxes, you need to question it
https://www.lodmell.com/
800 231 7112