368: Your Bank Probably Owes You Money

Podcast: Download
When I was a kid, my dad deposited $1,000 for me and my two siblings at a local bank. I'm not exactly sure why he did that, but what I do recall is that my older siblings showed me that I could go into the bank every couple of months and ask for "interest."
I remember being about 7-8 years old and riding my BMX bike to the local bank with my bank passbook in hand. For those of you who remember, the passbook was kind of like a passport with your bank information. Every time you made a deposit or withdrawal, they would put the record in there.
This was the early 1980s, and interest rates were exceeding 15 percent. Now I don't know exactly what my rate was, but I do remember coming out of that bank with serious dough—like 20 bucks at a time. To celebrate, I'd cross the street and get myself a 99-cent McDonald's cheeseburger.
Times have changed. No more passbooks, and I doubt the bank would let my 8-year-old daughter walk in and ask for the interest on her account. In fact, they would probably laugh at her and tell her that banks don't pay interest anymore.
But wait…should they be? Back in those high-interest days, people were getting 10 percent interest on their money and living off of it. Of course, for the last several years, we have been accustomed to near-zero interest rates. It was great for taking out loans but not great for deposits.
The thing is that now interest rates have risen back to levels more consistent with historical levels, and banks really ought to be paying us more interest. They know that.
But as my buddy Peter Arts recently pointed out to me, they aren't going to offer it to you unless you ask. Pete's my old neighbor in Chicago and knows the banking system as much as anyone else.
He's getting over 5 percent on his money sitting in the bank, and he says we should be too. Simple tweaks to make you thousands of dollars per year sounded like a great reason to interview him for this week's Wealth Formula Podcast.
Not listening to this podcast could literally cost you tens of thousands of dollars, so make sure to tune in!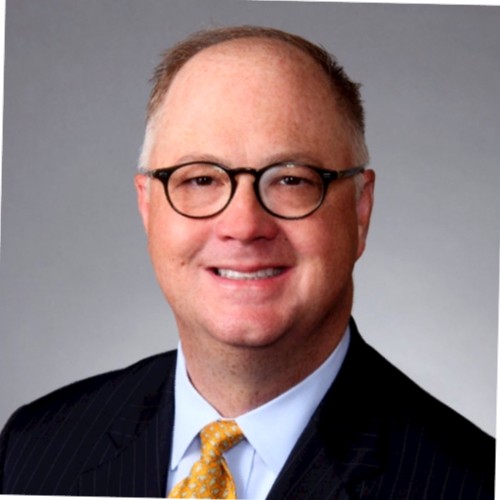 Peter Arts served as the Bank of Montreal's Global Asset Management's global head of liquidity for the last ten years. In addition, he was also the head of U.S. private debt, taxable fixed income, and Canadian fixed income. He oversaw $50 billion in assets across Toronto, Chicago, and London, managed by a global team of portfolio managers and credit analysts. He has also served on global committees for counterparty investment and risk.
Shownotes:
Insights on Banking and Interest Rates
What happened with SVB?
What is the difference between SVB and larger banks?
Banking for Profit and Economic Indicators