389: Back to School: Maybe This is All You Need?

Podcast: Download
So far in our back-to-school series, we have covered asset protection, estate planning and my capital allocation strategy.
Wouldn't it be great if you could hit all these important concepts with a single investment? Well, as it turns out, you sort of can.
Let me back up and tell you a story. When I was fresh out of surgical residency and started to make some money, I started looking for advice on what to do with it. One of the questions I had was about life insurance. I was a newlywed and had a baby on the way (she just started high school by the way). So, I started asking the guys I was working with if I should buy term or permanent life insurance.
One of the younger surgeons was a bit of a know-it-all. He had a lot of advice about everything and most of it was not good. His facelifts weren't good either as I started revising them just a few months later.
Nevertheless, I listened to what he had to say and he told me quite confidently to "buy term and invest the difference". In other words, don't buy permanent life insurance. Stick to term life insurance and, with the money you don't spend on permanent life insurance, throw it into the stock market.
The older guy had very different advice. It was 2009 and he was planning to retire until the financial meltdown kicked his butt. He told me he wished he had bought more permanent life insurance because that was pretty much all he had left.
And while his situation was illustrative, I felt like I needed to do the opposite of whatever this guy suggested because I didn't want to end up like him. So, I ended up buying term and didn't think about it again until a couple of years later when I had started my own practice and was making a lot of money.
At that time, I was part of a mastermind with a bunch of high net worth business people. At some point life insurance came up and several of them talked about premium financed permanent life insurance policies.
It occurred to me that a lot of high net worth people actually were buying permanent life insurance despite what that know-it-all young surgeon told me. Anyway, a few years later, I decided to look back into my options. What I discovered was that both of those doctors that were giving me advice viewed permanent life insurance as something that it did not need to be: a poor yielding but stable investment.
The reason for that was that most professionals only get to see poorly designed policies that are primarily created to maximize commissions for those who sell insurance. What they think of as permanent life insurance is not the permanent life insurance of the rich. PERMANENT LIFE INSURANCE MEANS DIFFERENT THINGS FOR THE MIDDLE CLASS THAN IT DOES THE RICH.
The policies that the high net worth group had were designed very differently and optimized for investment purposes. In fact, in the high net worth world, these policies have a special name: LIRPs. That stands for life insurance retirement plan.
Permanent life insurance in this world plays a role in not only risk mitigation and estate planning, but also retirement income and asset protection. The more I learned about these strategies, the more they became no-brainers for me.
The guys that taught me most about this stuff are Rod Zabriskie and Christian Allen. They designed all my policies and now design policies for many of you as our Wealth Formula Banking partners.
On this week's Wealth Formula Podcast, a couple of guys from that team are going to take us through the basics. If you haven't heard about this stuff before, chances are that you are going to be blown away and wonder why you don't already own a policy.
So make sure to tune in. The decision is yours, but you should at least know about permanent life insurance structures utilized by the rich.
Listen NOW!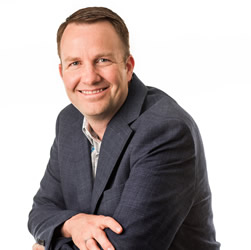 Rod Zabriskie has been in financial services since 2009. Prior to going into business for himself, he worked in marketing and finance with several small businesses. He had the opportunity to purchase an existing furniture business in 2007, just prior to the Great Recession. The experience of struggling to stay afloat amid difficult economic conditions inspires Rod every day in his efforts to educate and assist his clients in implementing sound financial strategies.
He strongly advocates for establishing a firm foundation, utilizing proven strategies and financial tools to create a strong base upon which we can each build our financial house. In addition to focusing on Wealth Formula Banking and Velocity Plus, he has expertise in retirement income planning. Rod has a bachelor's degree in Marketing Communications, and an MBA with an emphasis in Entrepreneurship.
He and his wife Jodi are the proud parents of 7 wonderful children. As a family they thrive on spending time exploring nature, playing games and doing projects together. He enjoys sports, music and reading.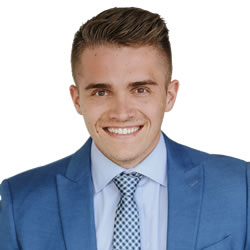 Brenyn McConnell started in the finance industry in 2019 after he graduated with a bachelor's degree in Marketing with a minor in Management from Utah Valley University. While Brenyn was in school, he managed a sales team in New York and Connecticut for 3 years. He learned while training, mentoring, and leading more than 75 sales reps that most of his reps had very little financial education. This ignited Brenyn's own financial education and is what ultimately guided him into the financial industry.
Brenyn started at a finance firm in Salt Lake City and quickly built his own practice with the same ideals and strategies that we believe in. Naturally, this led to a great fit between Brenyn and the Wealth Formula Banking team. He joined the team in 2020 and helps facilitate the education, implementation, and ongoing strategic review efforts of our clients. He is also our resident expert in disability income insurance.
Brenyn enjoys furthering his education in the alternative investment space through books, podcasts, and webinars. He has been married for 5 years to his wife Aubri, and they enjoy boating, camping, and traveling.