36: Losing Bitcoin in Your Sofa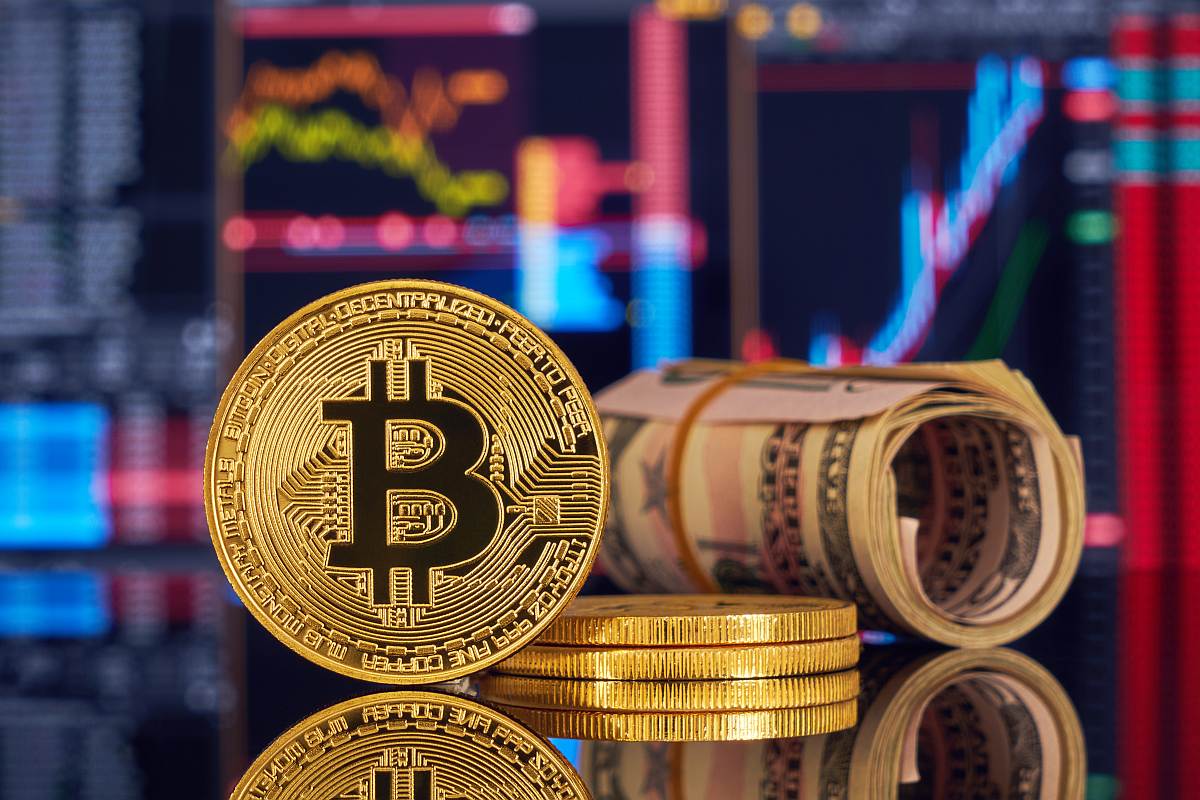 Boy has the world changed since I was a kid. Remember finding a quarter under under the sofa cushions?
We used to use physical currency a lot more back in the day. These days, my kids would need passwords to find any spare change.
Let's take cryptocurrency for example. As many of you know, one of my new "hobbies" is buying "coins" like bitcoin and ethereum.
I know I know… bitcoin bubble yadda yadda. I'm having fun. I don't buy fancy clothes or expensive sports cars. I am too cheap for that.
NFL football is one of the few non-financial hobbies that I have.
Other than that–I like me a hobby that can take some of my "fun money" and make me a ton of money.
Cryptocurrency is perfect for that.
So, I'm getting all savvy when it comes to buying this stuff and storing it. For those of you who are in the know, you understand that it can get sort of complex.
For example, for me to login to my ethereum "wallet", I have to not only have a password, but a data file called a 'keystore file".
If you lose your keystore file, you are totally screwed. Your money is lost forever. There isn't anything you can do to recover it.
Imagine how much money has been lost in the crypto world just by losing a file! It's mind blowing. This is a stoner's nightmare!
Anyway, while I was playing cryptocurrency trader the other day, I realized that I was playing with quite a bit of money that was growing every day (you don't have to be a genius to make money in crypto right now).
But what if something happened to me? My wife doesn't know anything about cryptocurrency. Anyway, I figured I would download her a copy of my keystore file and put it on her desk with a note to put it somewhere safe and that I would explain it to her later.
Well, that was several days ago and I just asked her today if she found my note and the flash drive I put the file on.
"Uhm…no. The kids were in here over the weekend playing though so they may have taken it."
You see I have three little girls, 8,5, and 2. The 2 year old loves flash drives.
Now, I had the file in other places but this just goes to show how easy it could be to lose all your money. My computer blows up, the house burns down and now the flash drive with the only existing file is in the bathtub with a rubber ducky.
That's the world we now live in ladies and gentlemen and it is increasingly difficult for some of us to survive!
On the other hand, maybe cryptocurrency just keeps us a little more honest.
After all, I have private placements that my wife doesn't know about and I even own various junior mining stocks on the Toronto Stock Exchange (another hobby) that I haven't mentioned to her either.
This digital world in which we live and all the passwords etc. must be resulting in a lot of lost money, right? How about you? Do you have an Ameritrade account somewhere that only you know about and for which only you know the login information?
Anyway, maybe I'm the only one out there with this problem. But… I suspect there are others out there who might be reading this right now and saying—"Damn, I guess I hadn't thought about that".
This week's Widget is for you!