131: Buy Notes or Invest in a Fund?

Podcast: Download
When I go back to some of my earliest interviews, I am always shocked at how my opinions have changed over just a couple of years.
When I first started Wealth Formula Podcast, I was less sophisticated than I am now. I was being overly pessimistic about the economy just like other podcasts in the real estate and alternative investing space and I was interviewing people who were raising capital without much due diligence on the offerings themselves just because what I thought they were doing was interesting.
Since then, I have gotten a lot smarter and more measured in my opinions. I have expanded my own network to people with very different perspectives from those who I started out following.
Furthermore, I am A LOT more selective about who I will have on the show as a guest. You see, what I didn't realize early on was that my listeners were seeing my interviews with individuals as a stamp of approval of their offerings.
That, of course, was not necessarily the case. Certainly I have invested with a few of the people I had early on in the show, but highlighting a "good investment" was never my intent. Instead, I was trying to educate.
When I figured this out, I mostly stopped interviewing people who were raising capital as I did not want the appearance of an endorsement—especially if I did not have one to offer! 
Instead, most of the shows we do now tend to feature economists and financial strategy types, thought leaders, and miscellaneous topics that I think might be useful to you (ie. Behaviorceuticals!). The specific investment talk typically happens in my accredited investor club.
Now, If I have someone on the show who is raising capital, it will typically be someone or something special. Again, that doesn't mean I'm investing with them, but the interview will have more value then just why you should invest with someone as many podcast interviews seem to do these days. Believe me, I get bombarded with people wanting to be on my show every day.
Jorge Newberry Newberry and American Homeowner Preservation raise capital. Jorge was one of the first guests ever on Wealth Formula Podcast. Back then, he had no idea that he was talking to about 20 people! He had this business that I thought was the coolest one in town called American Homeowner Preservation and I had to tell everyone about it.
Well, fast forward a few years and about a half million downloads later, AHP became a sponsor of the show and Jorge's business got so big that he had to hire a CEO.
Many of you invested in his last multimillion dollar fund including myself and his next one is about to launch.
To talk about that and to get some serious incite into the non-performing note industry, I have Jorge back on the show today alongside his newly hired CEO, Deann O'Donovan.
I'm also going to tell you about a trip I took out to Chicago and my experience learning about the note investing business from Deann and her team. You're not going to want to miss this episode!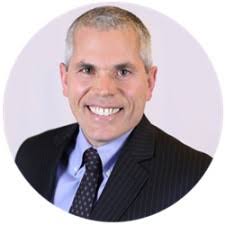 Jorge P. Newbery Is On A Mission To Help Americans Crushed By Unaffordable Debts.
He is Founder and CEO of Debt Cleanse Group Legal Services, a nationwide legal plan to help consumers and small businesses get out of debt without filing bankruptcy. He is also Chairman of American Homeowner Preservation LLC and AHP Servicing LLC. AHP crowdfunds the purchase of nonperforming mortgages from banks at big discounts, then shares the discounts with struggling homeowners. AHP Servicing LLC brings social responsibility and a willingness to do the right thing to mortgage servicing, an industry often devoid of caring, compassion and basic human decency. 
A 2004 natural disaster triggered the financial collapse of Newbery's former business, leaving him with $26 million in debts he could not pay. Newbery rebuilt himself through AHP, sharing what he learned from his challenges to help families at risk of foreclosure stay in their homes.
He authored Burn Zones: Playing Life's Bad Hands, in which he chronicled his rise and fall; Debt Cleanse: How To Settle Your Unaffordable Debts For Pennies On The Dollar (And Not Pay Some At All) to help families resolve their unaffordable debt; and Stories of the Indebted sharing the struggles faced by everyday Americans burdened by debt. He speaks regularly on debt, housing, and finance.
Shownotes:
How did the fund from our last show turned out?

DeAnn's background

What is "notes"?

Approaches to buying notes

First lien vs second lien

Where can an investor buy notes?

What to look for on a tape

The due diligence process

AHP servicing

Cycle resistance

AHP's next offering

Ahpservicing.com

Debtcleanse.com