133: Spies, Lies, and Leaks with Valerie Plame

Podcast: Download
Is it just me or does politics these days resemble a reality television show? It's crazy. Take a step back for a moment. Regardless of your political preference, you have to admit that the last two years have been unprecedented.
Remember when having an affair was enough to end a political career? Now, we have the president of the United States paying off porn stars and playboy bunnies!
And last week we had the midterm elections and the drama that surrounded all of that. Now that the House of Representatives is in the hands of the Democrats, Donald Trump will almost certainly see a flurry of investigations and potentially subpoenas in 2019—a great way to end season two of the Trump presidency! No one is going to tune out now!
One of the things I'm most curious about "next season" is what happens with this whole Mueller probe into Russian interference and questions of collusion. Both Democrats and Republicans in Congress seem to be trying to protect the sanctity of the investigation.
I certainly hope they do. While it does seem like the investigation is taking quite a long time, I think it is in the best interest of the country for the findings to be released to the American people. If the president is innocent, then he should have nothing to fear and I don't think it's in his best interest to attack the intelligence community in the meantime.
I think it's important to remember that members of the FBI and CIA are public servants. They keep us safe. In my view, attacking the intelligence community is like attacking the military. 
These people are serving our country and it is important to remember that. To demonize them is un-American.
Speaking of our intelligence community, I've got a very interesting show for you to listen to as we head into Thanksgiving—it's an interview with Valerie Plame. Does that name ring a bell? Remember the spy who got outed by the Bush administration? Yep…that's her! This will be a fun one for the holiday week so make sure you tune in.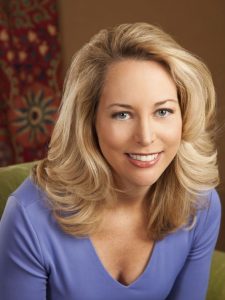 A former career covert CIA operations officer, Valerie Plame worked to protect America's national security and prevent the proliferation of weapons of mass destruction, in particular, nuclear weapons. During her career with the CIA, Valerie managed top-secret covert programs designed to keep terrorists and rogue nation states from acquiring nuclear weapons. This involved decision making at senior levels, recruiting foreign assets, deploying resources around the world, managing multi-million dollar budgets, briefing US policy-makers, and demonstrating consistently solid judgment in a field where mistakes could prove disastrous. She was also involved in covert cyber operations and counterterrorism efforts.
Valerie sits on the boards of Global Data Security, a cybersecurity company that safeguards digital data streaming and extends that protection to email and attachments, and Starling Trust, a predictive behavioral analytics company that interprets and forecasts behavioral trends. She also serves on the nonprofit boards of The Ploughshares Fund, Global Zero, the United Way of Santa Fe County, and Postpartum Support International. Valerie is affiliated with the Santa Fe Institute, a trans-disciplinary scientific think tank created by two Nobel Prize winners to address the most compelling and complex problems in the world today.
Valerie has done extensive public speaking throughout the country and internationally on cybersecurity issues, national security, nuclear proliferation, women in intelligence, and the NSA revelations. She has written for many national publications including Time, Newsweek, CNN, The Daily Beast, and The Huffington Post.
Valerie is the author of The New York Times best-selling memoir Fair Game: My Life as a Spy, My Betrayal by the White House, which was released as a major motion picture of the same name starring Sean Penn and Naomi Watts. Along with Sarah Lovett, she has published the well-received fictional spy thrillers Blowback and Burned.
Shownotes:
Valerie Plame, former CIA

What was Valerie doing during 911

What led up to her Identity leak?

What is a deep state? Is there really such a thing?

What can we do for the next administration

More on Valerie Plame

valerieplamewilson.com

spyseminars.com