140: Multifamily Mastery and Infinite Returns with Janet LePage

Podcast: Download
I remember being in medical school thinking that I wanted to be a surgeon. The idea of it appealed to me very much. I certainly had the personality of a surgeon. But there was something about which I felt very insecure.

You see, growing up, my dad was about as white collar as they get. I didn't learn anything about cars and never put up any shelves. The only reason to think I was any good with my hands at all was the fact that I excelled in hand-eye-coordination sports like ice hockey and table tennis (aka ping-pong).

So as much as I loved the idea of being a surgeon, I had this big fear that I would be horrible at it. And, in the beginning, I kind of was!

In medical school, all of the guys I liked were orthopedic surgeons. They were all into sports like me. The problem was that they were all carpenters at heart and I was NOT. I remember an orthopedic surgery resident handing me a saw to amputate a guy's leg at the VA. Having that tool in my hands wasn't pretty. Fortunately, the leg was supposed to come off anyway.

Eventually, I realized that I was better at soft tissue surgery (no bones). I felt that I was better with fine movements than using power tools. That's one of the reasons I decided to operate on brains.

In fact, the first time I ever used a drill, it was in medical school drilling through someone's skull on my neurosurgery rotation. I got pretty good with that drill after a while. It was the only power tool I liked.

I remember getting confident enough practicing on people's skulls that I bought a drill at the hardware store to put up some shelves in my apartment for the first time.

Okay…so all of this sounds a little messed up I know. But it's true. The good news for me was that there was a little bit of a learning curve getting my hands wet but pretty soon, I became a pretty darn good surgeon.

In hindsight, the fear and anxiety of not being good at surgery were silly. As it turned out, becoming a good surgeon was really no different than becoming good at anything else in life—it took practice.

In the case of most surgical procedures, you sort of do the same maneuvers in every case. After my neurosurgery stint (which I left because of the hours), I spent some time doing cosmetic surgery. I watched the masters do hundreds of operations.

There was one guy I watched that was particularly interesting to me because his results were so good and so consistent. What I noticed when I watched him carefully was that he did everything the same every single time. In fact, I counted about 6 discreet maneuvers that he did for every patient and wrote them down.

When I started doing my own cases, I did those six steps and, from the very first case, my results were outstanding. During my career, I did several hundred facelifts and did them exactly the same way every time.

I got faster, more precise, and there were fewer and fewer wasted movements. My patients thought I was an artist. But the truth was that I was more of a robot than an artist. I am the least artistic person I know.

This experience of mastery was profound for me. I felt like I had discovered a larger secret in the process of being a good facelift surgeon. The secret was that you could master just about anything if you cracked the code and did it over and over again the same way every time. That's all that mastery really is.

My guest on this week's Wealth Formula Podcast is special. At a relatively young age, she has become a master at her craft and has shown the same kind of consistency with her financial outcomes as I did at my peak with surgical outcomes.

Her name is Janet LePage and she is a computer scientist who has cracked the code to successful multifamily real estate investing. In this episode, we will learn how she did it.

Buck

P.S. Don't forget to sign up for our upcoming Wealth Formula Investor Meetup in Scottsdale, AZ. Click here to learn more!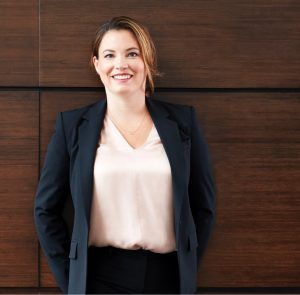 For the past decade, Janet has been focused on creating wealth through well-selected real estate investment. She has grown her precise business strategy from more than 50 residential transactions in Arizona to the purchase of multi-family buildings. Under Janet's leadership, WWC has placed more than $279 million US in private equity and acquired 44 multi-family properties, comprising more than 8,500 rental units, with a purchase value of more than $750 million. In 2017, Janet was named entrepreneur of the Year (Real Estate/Construction/Pacific region) by Ernst & Young. In 2016, Janet was named one of Business in Vancouver's Forty Under 40 and was awarded the Veuve Cliquot Canadian New Generation Award, which recognizes young female entrepreneurs. She holds a Bachelor of Applied Science in Computer Science and Business Administration (Simon Fraser University) and a Project Management Professional designation.
 Shownotes:
Janet Lepage's background

Cracking the code then sticking to it

Velocity and leverage

Have a lot of lemons to squeeze

Affordability index

Caring = profitability

The We Got You Back program