142: Gold: To Buy or Not to Buy? That is the Question

Podcast: Download
Changing your personal financial belief system is like changing religions.
Think about it. Maybe you grew up Christian or Jewish. Whether you practice or not, you have some pretty established beliefs. That's why it's not that common for people to convert from one religion to another.
Maybe that's an extreme example but there is a parallel when it comes to changing your personal investment strategy. We grow up being told that the "responsible" thing to do is to find a nice financial advisor and invest in a broad portfolio of stocks, bonds and mutual funds.
You see the commercials all the time, right? Well, this heretic can't stand those commercials! It drives me crazy because it reinforces the notion that there is a conventional financial pathway that is right and that it involves Wall Street.
I broke away from that "religion" long ago and have followed the heretical path of real asset investing in "alternative" assets like real estate and precious metals. You gotta love the label "alternative", right? It makes you think of blue hair mohawks and nose rings—not the nice responsible looking people you see on those brokerage commercials.
Now some of you know that I have been thinking controversial thoughts even within the "alternative" investing space lately. It's funny because I'm even a little uneasy about saying this but…I will come out of the closet. I no longer own gold.
I know, I know. Some of you are disowning me as we speak. My own hero Robert Kiyosaki loves gold and, if he heard me say that I don't believe in it any more, he would never come on my show again.
Fortunately, I'm quite confident he doesn't listen to my show so that shouldn't be a problem. I'll just wait a little while before I ask him to come back on again.
For those of you who have not heard me explain my stance on gold—well, I just don't understand why I wouldn't just own more real estate instead. After all, the reason to buy gold is as an anti-dollar. Gold goes us as the dollar goes down. In other words, it's an inflationary hedge.
But so is real estate. In fact, real estate also throws off cash flow and can be leveraged. It is no more volatile than gold and it has tax advantages up the wazoo. Taxes on the sale of gold, on the other hand, are worse than capital gains.
Ok, so all that said, I'm still trying to keep an open mind. I'm talking to people and letting them try to convince me why I should own gold. And my guest this week makes some pretty compelling points.
So, if you are trying to figure out whether or not you should own gold, listen to this week's episode of Wealth Formula Podcast. It may help you make the decision once and for all.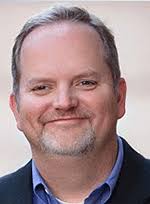 Strategic, results oriented professional with more than 20 years of leadership experience across a broad range of retail and technology organizations, many of which are in the Fortune 500. He has a proven track record in driving strategic and operational change that results in growing both the top and bottom lines of an organization. Ken recognizes the importance of taking care of customers while showing a deep commitment to the development of employees. 
Detailed experience with managing highly talented teams; setting the overall strategic direction for an organization; managing complex, multi-site distribution networks; implementing cross functional, multi-million dollar initiatives; significant P&L responsibilities both in revenue ($1B+) and cost ($350M+); strong technical knowledge in how systems enable the business.
Specialties: eCommerce Technologies, Entrepreneur Organization Management with Founder Engagement, CRM, Business and Supply Chain Strategy, Information Technology, Merchandising, Large Project Implementations, Distribution Center Management, International and Domestic Transportation Management, Network Modeling, Site Selection and Building Start-ups, Labor Relations, System Implementations, P&L Management, Associate Growth and Development, Inventory Planning and Allocation, Lean, Six Sigma, S&OP Processes
Shownotes:
Ken Lewis's background

Out of all things, why gold?

Gold's volatility

What's gives gold its value?

Owning physical gold

How does Ken tie gold to blockchain?

Passive income on the gold you own

Real Estate vs Gold

Onegold.com

Apmex.com