246: Financial Insights from Quarantine!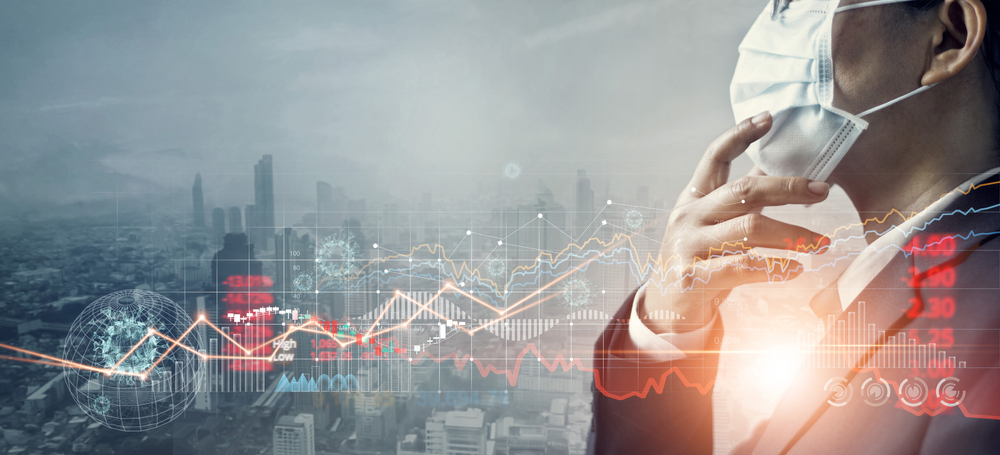 Podcast: Download
For those of you in our accredited investor club, you might have noticed an abrupt cancellation of our real estate webinar last Tuesday conveyed by a cryptic message from my assistant, Madalyn.
Well, here's what happened. Sunday, I went on a hike with my daughter. She is 11 years old and has the lungs of a marathon runner. I do my best to keep up with her.
We do this hike regularly and wanted to set a new record time for ourselves. So with Taylor Swift music blasting for motivation we set off and ended up destroying our record by several minutes! Then we went home and met up with my other two daughters who are 8 and 5.
Feeling like we wanted to end Christmas vacation together with a bang, we all jumped into the swimming pool which, where I live, you can do comfortably in January if you crank the pool up to 90 degrees. We played in the pool for an hour—basically I just throw them around in the pool which they love. After, that we had dinner and called it a night.
Around three or four in the morning, I began having terrible chills and body aches. They rapidly got worse and worse. My temperature at 5AM Monday morning was 101.5 F—officially a fever. It felt like the flu but, given this whole Covid-19 thing, I had a bad feeling that it was not my old friend influenza who I had defeated a few times in life already.
So, I got myself tested at about 8am at one of those drive-in places. While I waited in the parking lot for the results I could tell it was getting harder and harder for me to breathe.
30 minutes later, I had a positive Covid-19 test and I could literally feel myself getting sicker by the minute. I am a life-long asthmatic so I knew I needed to be proactive to give myself the best chance against this thing so I went straight to the hospital.
As I walked a couple of blocks from the parking garage to the emergency room, I could feel the strength leaving my body. Honestly, it was getting scary.
The waiting room for the emergency department was outside and everyone else there was pretty clearly a covid patient—all hacking away into their masks—pretty awful.
Anyway, an hour or so later I got inside the emergency department. By that time my temperature had gone up and my energy levels had dipped to zero. I felt like I had been run over by the proverbial mack truck. And my breathing was getting more labored.
In these situations I must say that it is very helpful to be a physician. I was made aware by my primary care physician that the local hospital was giving a very select group of patients a somewhat experimental drug called bamlanivimab—let's just call it BAM.
Even though I did not meet the age and weight criteria, I was able to argue that my underlying asthma should be a reason to have it. Honestly, they didn't really fight me on it. But being a doctor, I was lucky enough to know that the drug existed and to ask for it.
So, like many of the septuagenarian politicians on TV who miraculously recovered in no time, I too was given the goods. A couple of hours with an IV in my arm and I was sent home.
I was in rough shape and had to get a ride back—left my car at the hospital. All I remember at that point was being unable to move and having a temperature of just under 105 degrees.
Now remember, the day before all of this happened, I felt no symptoms at all. It is incredible how fast this thing took me down. It's a beast.
That night I sweat more than I had since my days as a high school hockey player in Minnesota. I slept for 15 hours. And then I woke up—alive again. I felt sick, sure, but normal sick. And I truly believe that my miraculous turn around was because of the BAM.
So as I record this podcast, I'm now on day 5 of my Covid-19 journey. Technically I'm not out of the woods but I feel pretty darn good for feeling like I was possessed by the devil himself only a few days earlier.
And for the last 2 days at least, my mind has been reasonably functional. I've watched a lot of TV and thought about a lot of things that are going on in the world right now.
So, rather than try to push out the usual podcast, I figured I'd just share some of those ideas with you—stuff like Covid-19, the current state of American politics, tax implications of government changes and, of course, cryptocurrency.
Listen HERE.