Podcast: Download
One of the secrets to my own success as an investor has been to involve myself into a variety of tribes.
What I mean by that is that I am around other intelligent, successful people who have a wealth of experience collectively as investors.
For me, that has resulted in introductions to people with whom I have partnered over the years and who have made me money.
It is important not to underestimate the power of collective intelligence. In saying that, I must make the distinction between collective intelligence and heard mentality.
Herd mentality bias refers to the tendency of investors to follow what others are doing rather than by their own analysis.
I differentiate that with collective intelligence where a group of individuals independently analyzes opportunities and vets them together. In other words, it involves having intelligent conversations with one another and coming to collective conclusions that might be more accurate than any individual one.
A good example of this kind of tribe is our own Wealth Formula Network. This is our private community where we interact over Facebook and also do biweekly Zoom video calls.
I think about personal finance a lot in case you haven't noticed. But I am not arrogant enough to think I know everything and I am also very open to changing my mind if people can convince me with good data. In that regard, Wealth Formula Network has been at least as valuable for me as anyone else in our group.
On a more practical level, investment groups can sometimes allow you to participate in private offerings to which you might not otherwise have access. That's been a huge advantage for me I must say.
Finally, investment "tribes" can actually make it possible for you to invest in more opportunities with limited resources. For example, you might be interested in opportunities for which minimum investments are $100K.
If you want to invest in 7-8 opportunities in a year that's quite a bit of money. However, using the tribe model, my guest on Wealth Formula Podcast this week has figured out an ingenious way for you to participate with less money yet maintain the broad investment exposure you want.
If you want to invest in more opportunities than you have money, you won't want to miss today's show with Tribevest founder, Travis Smith!
P.S. If you decide to sign up for Travis' service with your tribe, go to TribeVest.com/wf and he will give you $50 to start. Use the code "BUCK50"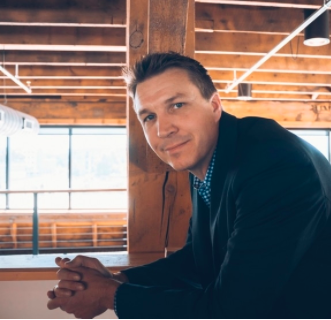 Tribevest CEO, Travis Smith, dreamed out loud about building generational wealth and forever altering our family's financial trajectory. However, he'd never been introduced to ways of private investing, and wealth-building seemed out of reach. Travis and his brothers realized that they could overcome our lack of experience and know-how if we worked together.
But they had to confront the more obvious and immediate barrier — we lacked the capital required to break into wealth-building, freedom investments. By forming and funding an Investor Tribe, they unlocked a new future and the secrets of the wealthy.
Shownotes:
The primary use of Tribevest
What is the advantage of using Tribevest?
The growth of Tribevest in the past 2 years
How do you start your own Tribe?
TribeVest.com/wf and use the code "BUCK50"